WHERE DO I BELONG? COME & SEE!
The Saint Anne Catholic Community welcomes those who may have an interest in becoming Catholic, including those who wish to complete their confirmation.  Please join Fr. Rodolfo and other adults on their faith journey for inspiring conversations about how becoming Catholic can enhance your life.
IMPORTANT QUESTIONS
Do you wish to become Catholic?
Do you, or does someone you know, desire to receive any or all of the sacraments of initiation: Baptism, Confirmation or Eucharist?
THEN RCIA (the Rite of Christian Initiation for Adults) IS THE ANSWER!
AN INVITATION
Please contact RCIA Director Fr. Rodolfo Ramirez at rramirez@stannebarrington.org or RCIA Leadership Team Member Andrea Wirt at awirt@stannebarrington.org with any questions or if you would like to register.
"Being a disciple means being constantly ready to bring the love of Jesus to others, and this can happen unexpectedly and in any place: on the street, in a city square, during work, on a journey."
-- Pope Francis, The Joy of the Gospel, #127
MEET OUR RCIA CATECHUMENS & CANDIDATES!!
On November 13th, we celebrated the combined Rites of Acceptance and Welcoming with the participants in the Rite of Christian Initiation of Adults (RCIA). As part of the Rites, the community promised to be with the new Candidates and the other RCIA participants on this journey. By observing our prayer, words, deeds and actions in the parish and in the broader community, they learn what it means to live as a Catholic Christian today.
Over the coming weeks, we will introduce you to the men and women participating in the RCIA process this year.
I was baptized in the Presbyterian church in my mother's hometown in Iowa.  Growing up in the Chicago suburbs, we only attended church when we visited family in Iowa, which was a few times per year.  Through the course of my life, I went through different phases of belief as one does without a formal religious upbringing.  In troubled times, I prayed for help and guidance.  At other times, I felt that I was an atheist.
My wife, Laura, and I were married at St. James in Arlington Heights in 2014.  Laura grew up in the Catholic Church and together we began to attend church on a semi-regular basis at St. James.  Laura never pushed me to officially join the church through RCIA and was content that I would go with to church.  
Our first daughter was born in 2018 and baptized at St. James.  We moved to Barrington in 2020 and soon after our second daughter was born and then baptized at St. Anne's.  My primary reason to join the church now is so that I may be a true follower of Jesus.  I want my children to have a religious upbringing and I want to be there to support them properly and set a good example.  In addition, I feel drawn to God more than ever before given the current state of our world. 
I was born and raised in the Lutheran faith with my grandfather being a pastor. I have been fortunate to see God's love at work in my life ever since I was a child, mainly due to my grandparents and my parents' influences. While I have always had a strong spiritual faith and Christian belief system, I never took the extra step in learning about His teachings and making formal religion a priority. When my son and daughter started attending Saint Anne Parish School last year, I felt a pull to learn more. Hearing my kids talk about the Holy Spirit so naturally on a daily basis really touched my heart and I have been drawn to the Catholic faith ever since. Both of my kids will take their first communion this year, and I am thankful for the opportunity to go through this journey alongside them.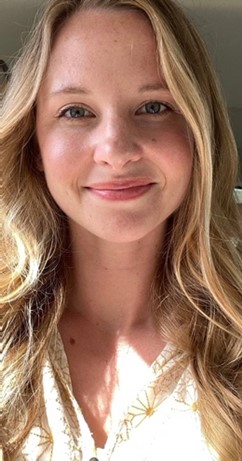 After truly opening my heart to find the right faith home, God lead me to  Saint Anne a little over one year ago. I'm thankful for the opportunity to grow my faith, to worship in the church family with my daughter, and to walk with the community at large through service.
When schools closed down, I decided to send my children to Saint Anne which has led to my and my children's commitment to the Catholic Church. In a world of confusion and lies, Saint Anne and the Catholic community has provided stability, consistency and truth; all direct blessings from God. In my experience, all that matters is God and my relationship with him. Through the hysteria of the world, it became more important than ever to keep my focus on Christ and my salvation through him. Through Christ I do not fear death nor do I live in fear. Christ strengthens me and allows me to live free. I commit my life forever to him and want to lead by example to my children, friends and the world. I am so thankful for God and his goodness. Always a light in the darkness.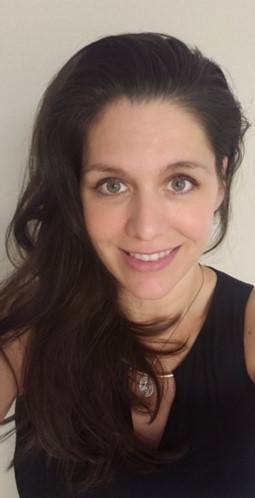 I feel truly blessed to have found such a welcoming faith family to begin my relationship with God as a Catholic. I started going to Mass with my fiancé several years ago and have been drawn to the beauty of the Church and how it has strengthened my relationship with God. I feel honored to be a candidate in the RCIA process at Saint Anne. My decision to join RCIA with Saint Anne has been life changing and I am so thankful for everyone involved in the process!
My husband Tim and I have been married for 23 years and through those years have shared a Christian faith with each other and our children. Being raised Catholic, my husband was called back to the Church in recent years. As I continue to follow the path laid before me my faith journey has lead me to RCIA. Through RCIA it is my desire to gain more of an understanding of the Catholic Church and its teachings.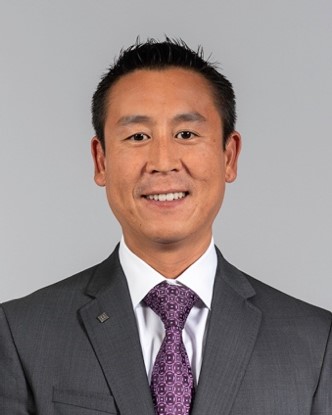 I joined RCIA to strengthen my connection and understanding of the Catholic community.  It has been a great experience so far, as I am blessed to be a part of such a great group of Catechumens, Candidates, Sponsors, and Team Leaders.  I look forward to learning more about the Catholic faith and how I can incorporate these teachings in my everyday life.
Trust in the LORD with all your heart, and do not rely on your own insight. In all your ways acknowledge him, and he will make straight your paths. (Proverbs 3:5-6)